Chandra Anderson
Chandra is our Outreach Director and heads up our ministry to the FLDS (Fundamentalist Later-Day Saints) polygamist communities.
Matthew Anderson
Matthew is the visionary leader of Plant Utah and is dedicated to leadership development and launching disciple-making movements in Utah.
Steve Korhammer
Steve is the Financial Director at Plant Utah. He and his wife Cindy reside in Hillsboro Missouri and are members of Hillsboro Christian Church, Plant Utah's parent organization.
Grant and Terri Clark
Grant and Terri Clark just recently moved to West Jordan UT from Cheyenne WY to plant a church called The Crossing.  They have two grown sons who are both in ministry.  Morgan, 26, is a youth pastor in Cheyenne. Nathan is a missionary in Thailand. They count themselves blessed!  Grant has worked for Frito-Lay for 23 years now. Terri has been in the office-management line of work for the last 15 years.  They are already falling in love with Utah and the people.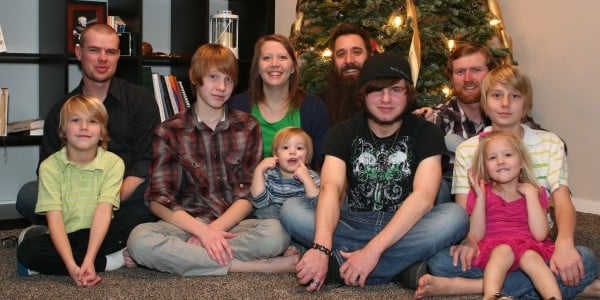 The Anderson Family
The Anderson family moved to Utah from Hillsboro Missouri in 2013. Matthew and his wife Chandra have five biological children, Noah, Isaiah, Nehemiah, Moriah, and Judah and have several boys from polygamous backgrounds. Matthew works as a web developer and has served as both a lead pastor and youth pastor since 2001. Chandra is a labor and delivery nurse. They recently purchased a home in Spanish Fork, UT and have launched Utah Valley Church there.